Need a reliable, professional web designer?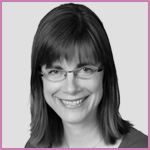 Are you a solo business owner, artist, author or non-profit? Your website offers one way to show the best features of your business. As a solo business owner, I know how hard it is to do your work and maintain an effective online presence for your business! That's why I enjoy working with small businesses to understand what their unique value is and then create the best way to represent that in a website. Why is a business's unique value important? Google suggests you clearly define your unique value to ensure search engine optimization of your site. Check out this great blog post from Google describing 5 mistakes in SEO and 6 good ideas.
Jessica Sabatini summed it up simply when we launched her website Finding My Real Love: "THANK YOU for everything! I love my site!"
Help You Reach your Ideal Client
By investigating who your ideal client is, we'll collaborate to create a site that is searchable and attractive. If you aren't blogging for your business, I'll encourage you to read "5 Reasons Your Business Should be Blogging" as well as other, thoughtful articles written by knowledgeable (and sometimes funny) experts about everything from search engine optimization to mobile design and more so that you can make an informed decision about the structure and content of your new site.
Are Easy to Update and Maintain
Lots of my clients contact me because they have a website that they aren't able to update themselves. Although I enjoy designing websites and creating anew, it's not my goal to keep you and your business tethered to me constantly asking for updates. I'd rather create a site that you can update and maintain yourself. There are all kinds of tools and content management systems available today to give you this kind of control over your site. We start by having a conversation about your business and what you love to do and then we can figure out what the best solution is to keep your online presence easy to manage and update.
Aaron Bittikofer shares his experience: "Julie and her company, Julie Holmes Design, has been an excellent choice for me to do business with. She handled my design requirements with ease and precision. The end result was a fantastic web site; that achieves a balance of form and functionality."
Check out my Art School Color and Figure Studies on Instagram

Connect with me via Google+

Check out my business Facebook page

Connect via LinkedIn
Follow me on Twitter

---
Life beyond the computer
"I believe we are all connected and that people (like you) deserve beautiful, functional websites."
When I'm away from the glowing screen, I love drawing charcoal drawings, painting, digging in the garden and heading out for a trail run or walk with my husband and dog.
Contact me here!