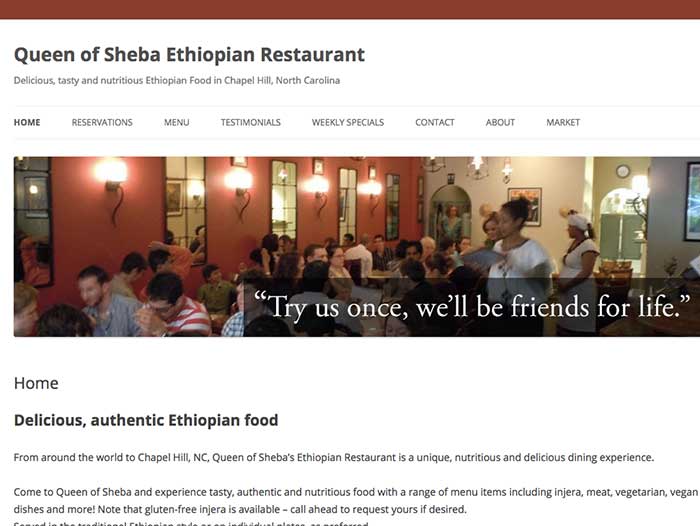 The owner of Queen of Sheba's needed a website that showed the warm atmosphere of her restaurant as well as a clear description of the nutritious, sometimes spicy, always delicious food she offers.
Social media services proposed and delivered for this site included creation of a Yelp page as well as Facebook, Google+ and Twitter accounts. The management of daily execution of these important social media services has been vetted to a local virtual assistant who executes posts to the various outlets on an ongoing basis.
The site is optimized for search engine optimization and is evaluated on an ongoing basis to ensure targeted outreach to new and current patrons.
Now accepting online reservations! Check out queenofshebachapelhill.com and make your reservation today.