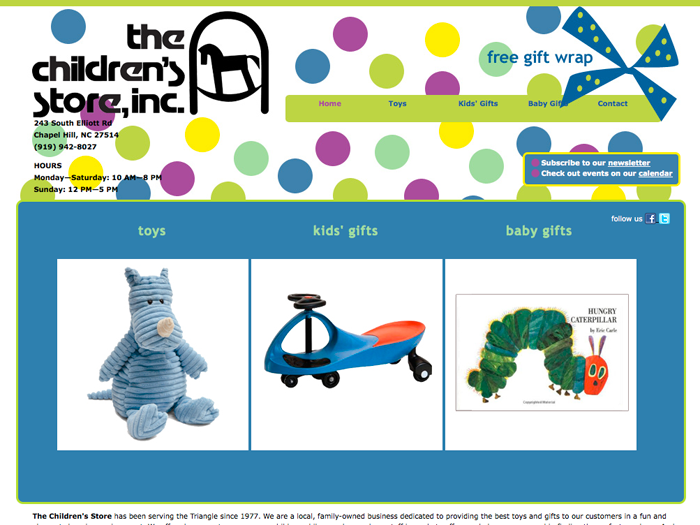 The owners of this small business in Chapel Hill, NC knew they wanted an inviting and friendly look to their website; a look that would encourage viewers to visit their brick and mortar store and to stay connected with a social media strategy that included newsletter subscription and Facebook/Twitter offers and updates. As part of their social media strategy, we installed Google Analytics so that the owners could stay informed of the activity on their site and receive periodic reports and updates in order to make decisions based upon the data.
They also wanted their site to differentiate them from competitors by emphasizing free gift wrapping and a calendar of activities at the store. The resulting design is a unique, playful look with a 'bow' in the upper right hand corner that tells viewers that the Children's Store offers free gift wrapping.
All these goals were accomplished ahead of schedule in anticipation of their move to their new store location at 243 South Elliott Road Chapel Hill, NC 27514.